Are you having small space problems? You would be astonished at how much extra space you can create in your house with a little bit of time, creativity, and inspiration!
Small flats and houses can be difficult to live in and manage. If you're always tripping over misplaced shoes or toys, knocking into a table that's too large for your kitchen, or grappling with the "where should I store the boxes?" conundrum, this informative piece can help you.
Because the housing costs continue to rise year after year, families are being forced to make do with smaller dwellings. The demand for more room becomes increasingly important as the number of family members grows.
When you have limited living space, it is critical to make the most of what you have by creating the most of your available square footage. Make use of these ideas and tactics to organise, tidy, and open up your house so that you can live comfortably in a small space.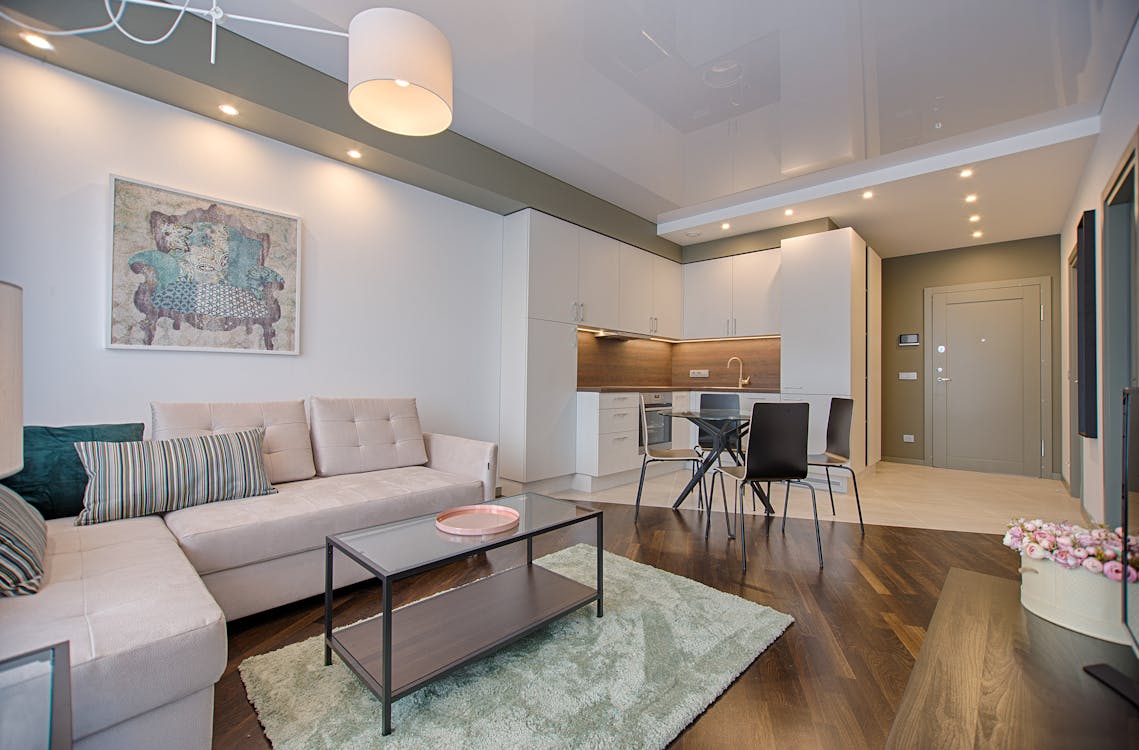 Creative Ways To Save Space In Small Homes
The following are some practical ways that you can apply to save space in your home:
Use Under Stair Storage
If you have a lot of unused space under your staircase, why not think outside the box and put it to good use? People nowadays are increasingly using built-in cabinets and storage boxes under the stairs to store their belongings. Of course, how you construct the area will be influenced by what you intend to keep there. Pull-out shelves, for example, can help store blankets, towels, and bedsheets.
In addition, you can find a place for all of those toys – it's like they're reproducing, don't you think? – and that means using under stair storage to reduce the clutter.
Use Double-Duty Furniture
When redecorating a small space, it is usually a good idea to use furniture that can serve many functions. If you want to add an end table next to your sofa, instead of doing so, try using a stylish side chair because it can be used as additional seating when you have visitors around.
A bench with hidden storage can be used instead of a coffee table to provide additional space. So you have a table, seating, and storage all in one convenient package! In addition, think about furniture that converts into beds, such as couch beds. You can consult with The Complete Design Lab for custom furniture.
Utilise All The Space You Got
We're talking about storage space beneath the bed, on top of closets, and below sofas – all of which offer ideal opportunities to store items and reduce clutter. You can find slender baskets and storage boxes that will fit neatly into tiny areas, and you'll be astonished at how much you can pack in them if you get creative.
This is made even better by the fact that objects are near at hand (this is especially useful for toy storage), allowing for easy and frequent cleanup. Even better, you are not required to have many items on display.
Build Custom Cabinets
Although you may not realise it, all of those corridors and landings in your house are storage gold mines just waiting to be exploited to their full potential. Building custom cabinets into your wall cavities will significantly improve your organisation while making your house appear a lot more expansive and uncluttered.
As you can see, there are a variety of ways to make your house appear more spacious than it actually is. Try any one of these four creative solutions, and you will soon be experiencing the benefits of having more space in your house.
For expert guidance on how to create extra space in small homes, please visit our luxury home interior design showroom or contact us.